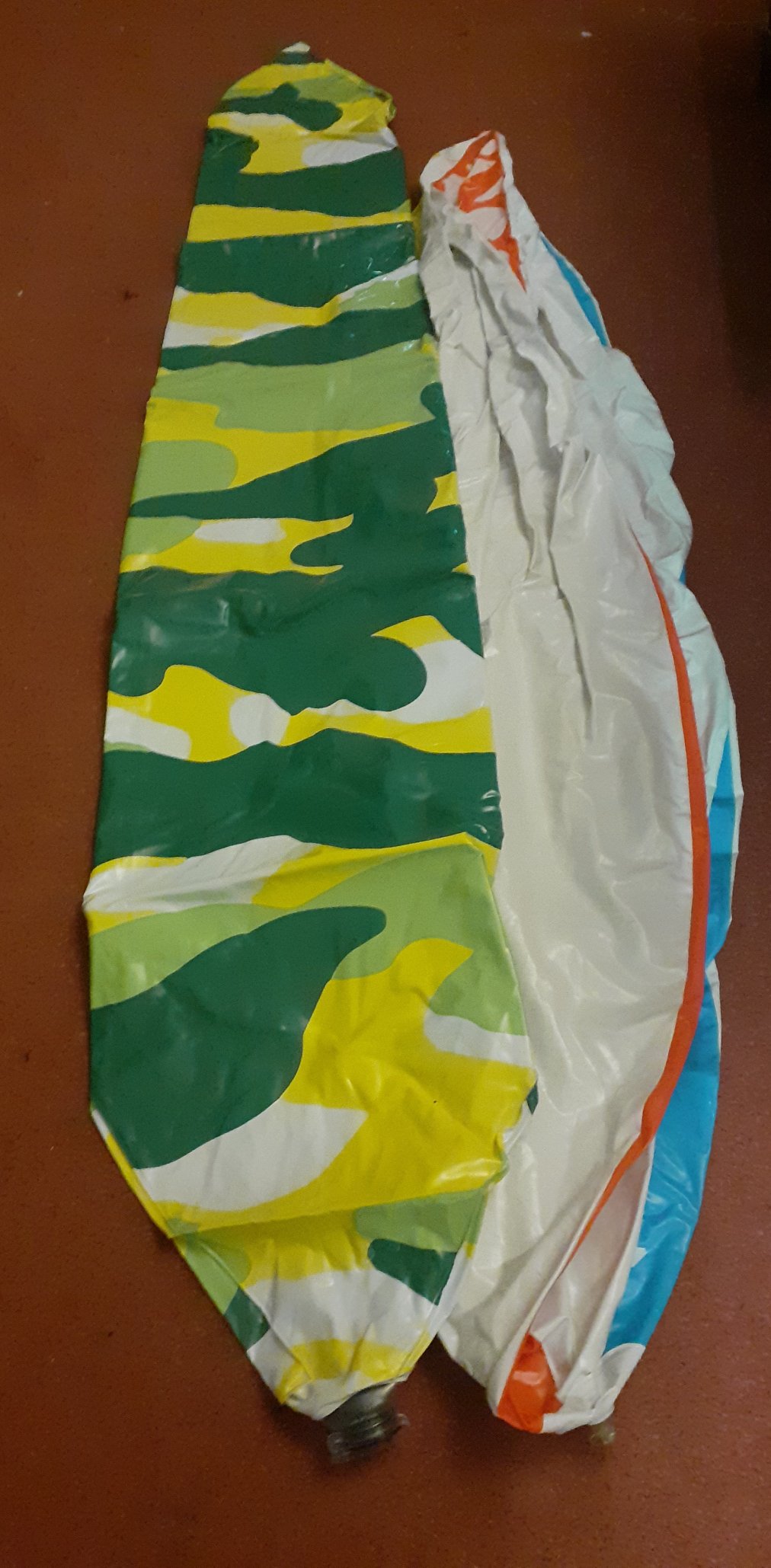 This week's youtube offering consists of two versions of the same video, an inflation of a new jumbo sized beachball. I picked up this new beachball, the next size up from my previous jumbo ball, while looking at some other items over on https://shosu.nl/shop/, a shop you might be interested in supporting. This one is rated 72″ (based on the deflated length) and was surprisingly affordable compared to other similarly huge beachballs I've seen elsewhere, so I added it to my order, and now you get to enjoy seeing it shown off, and maybe even get one of your own. It seems to be a good mix of both soft and durable, so hopefully will be showing up in a lot more videos and photos still to come.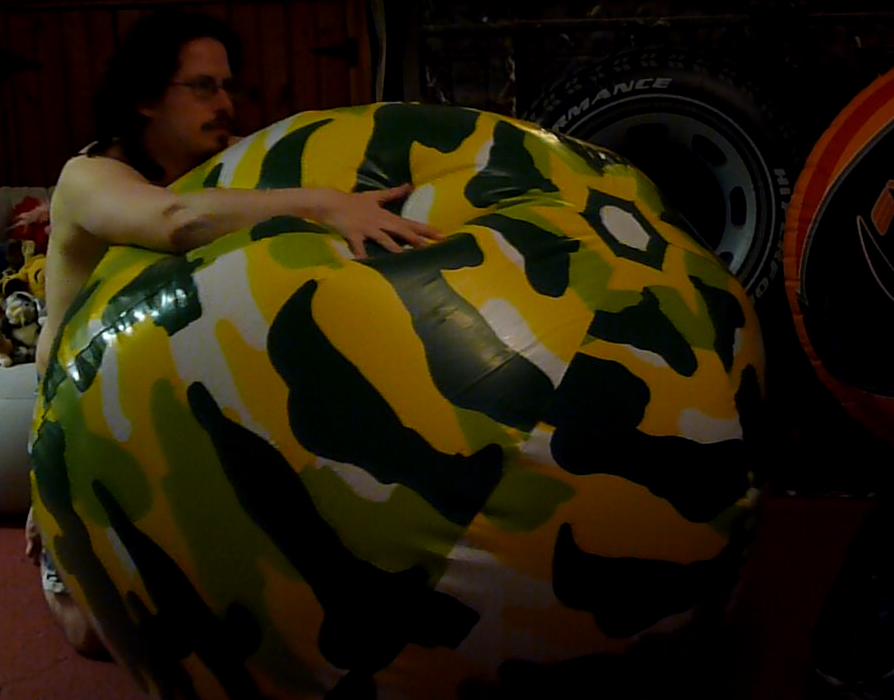 The original plan for this week's video was to try out having two points of interest in the frame at once, to both show the steady, ongoing inflation of a large toy, and also have myself playing with another alongside it, taking advantage of the width of the camera angle and the time inflation videos usually take. In this case, though, the inflation only took a few seconds, so the idea didn't quite work out, hence remaking a second video right after. Rather than trying to choose one or the other to post, I figured, why not let you enjoy both and pick your favourite.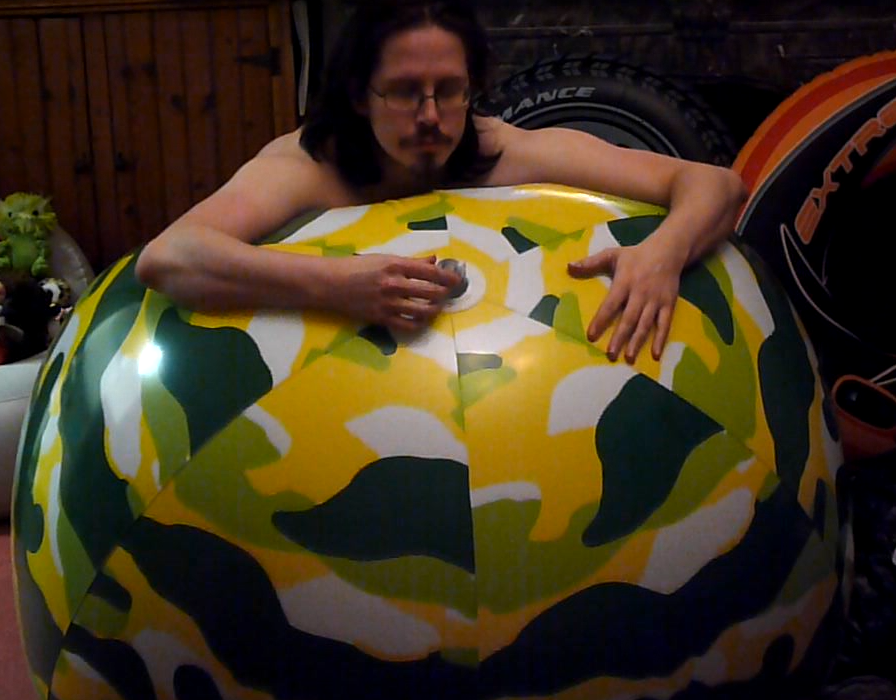 Of course, now I have a giant oversized beachball taking up all this space in my home, blocking doorways and getting in front of the TV. Due to personal circumstances, I'm not likely to be able to make more videos for a while, including a deflation video of the giant ball, so I seem to be stuck with it. Luckily, I do have a couple more other videos saved and ready to go from earlier, so no worries there at least.